HongEr Machine Going to Meet Mexico on 2019 FABTECH Show
HongEr Machine Going to Meet Mexico on 2019 FABTECH Show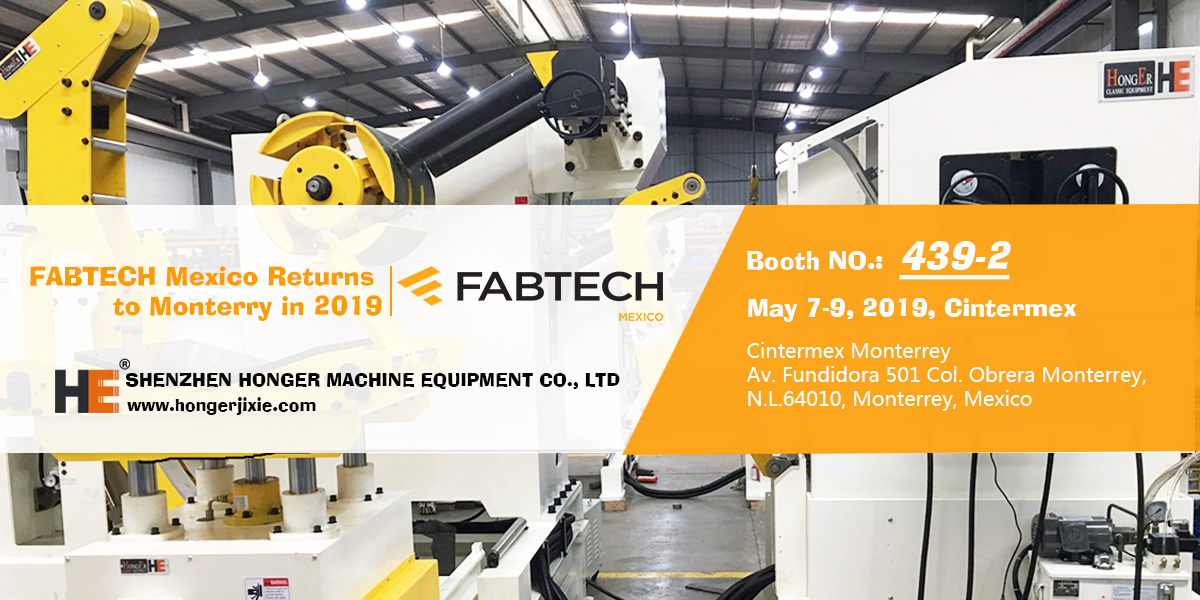 Dear Friends,
To help customers understand HongEr Machine more, we're glad to announce that we'll participate the 2019 Mexico FABTECH show from May 7th to 9th. Our booth number is 439-2 at Cintermex of Monterrey, Av. Fundidora 501 COl, Obrera Monterrey, N.L.64010, Monterrey, Mexico.
Please feel free to contact us if you're going to to see the show, it will be our honor to receive you all on the show. Surprise rewards are prepared if you're placing us order during the fair period.
Also, to enhance our quality orientation corporate image, HongEr Machine is planning for Hanover Mechanical Show to dance together with world top rated manufacturers. Choose HongEr Machine, Everything for Sure.