Uncoiler Straightener GL-500 Servo Roller Feeder RNC-500 to Thailand
Coil Handling and Press Feeding Equipment
Uncoiler Straightener GL-500, Servo Feeder RNC-500 to Thailand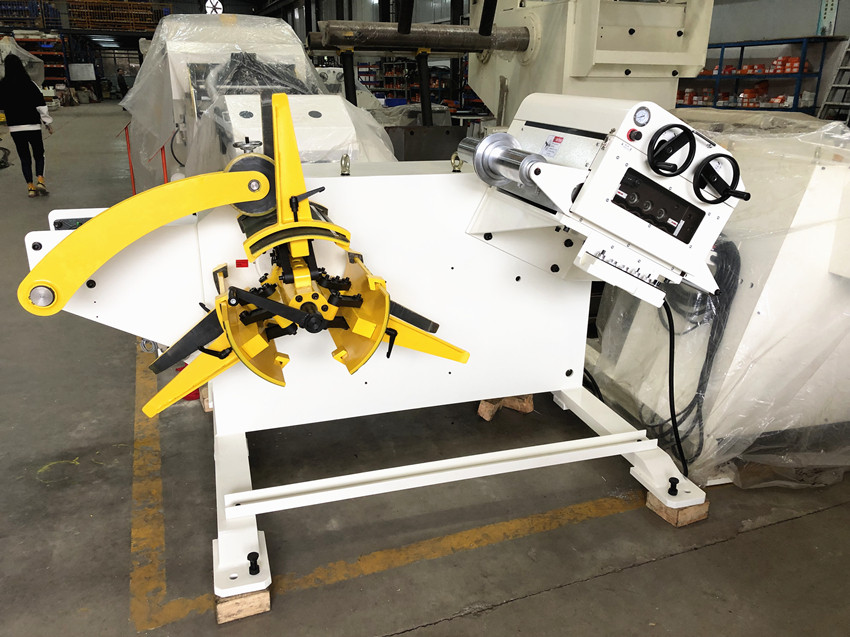 GL COMBINED DECOILER STRAIGHTENER:
This is HongEr GL-500 decoiler straightener 2 in 1 machine. It is testing and ready for Thailand. Coil thickness: 0.2-3.2mm Coil width: 500mm Coil weight: 1500KG



It can decoiling and straightening sheet metal coil from thickness 0.2mm to 3.2mm. With pneumatic pressure on straightener roller and worm gear adjusting, it can achieve precision straightening performance for many different kind of material. The combined structure guarantee a synchronization between decoiler and straightener and save work space.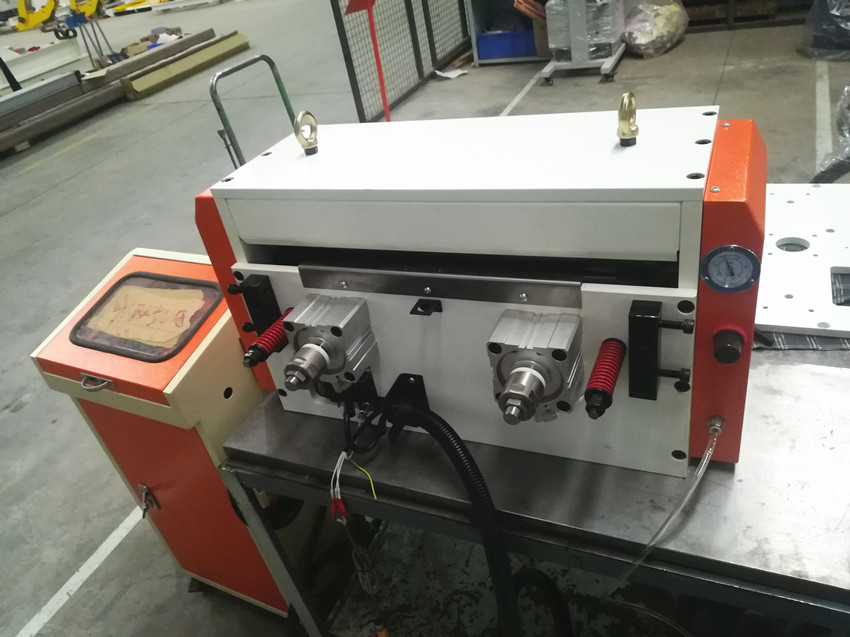 This is HongEr Press Feeding Equipment: NC Servo Feeder Machine RNC-500. The machine is testing for customer in Thailand.
Coil thickness: 0.2-3.2mm Coil width: 500mm With pneumatic release
RNC SERVO ROLL FEEDER: RNC is one type of HongEr SERVO FEEDER with pneumatic release. It can feeds sheet metal coil material thickness up to 6.0mm, with max. feeding speed 20m/min. Thanks to Yaskawa servo system and Mitsubishi PLC, it can ensure +/-0.1mm feeding precision. A mounting plate can help the servo feeder install to press machine easily. Or you can choose a separate bracket for better stability.
If you are looking solution for your press feeding line, freely contact us.
For more info, please contact export@he-machine.com.