A specially designed coil feeding line for transfer press
A specially designed coil feeding line for transfer press
This is a specially designed
coil feeding line
that will supply metal strips to transfer press, it can collect paper or plastic film from coils and lubricate strip on both sides.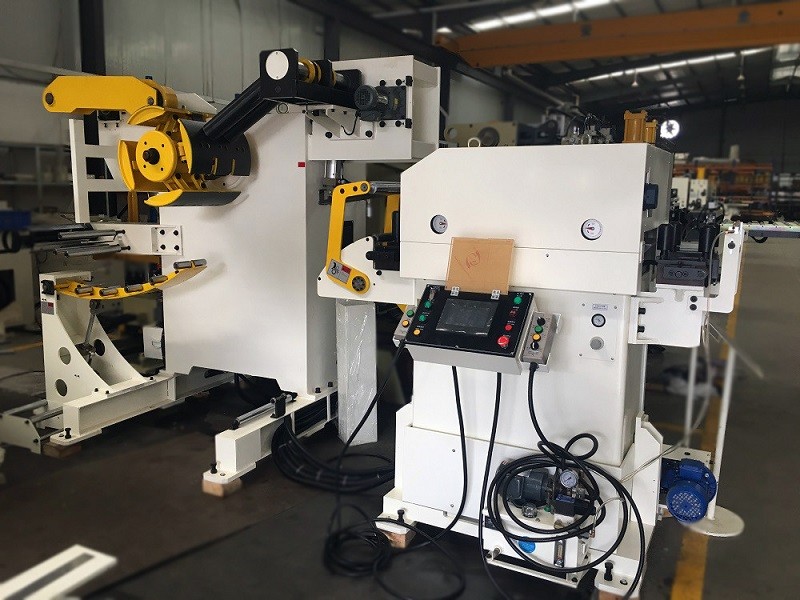 * Motorized decoiler with hydraulic coil car lifter
With loading capacity 5 tons, the coil car moves by hydraulic power and operated by push buttons. Decoiler mandrel is hydraulic expansion, with expansion range 480 mm to 520 mm.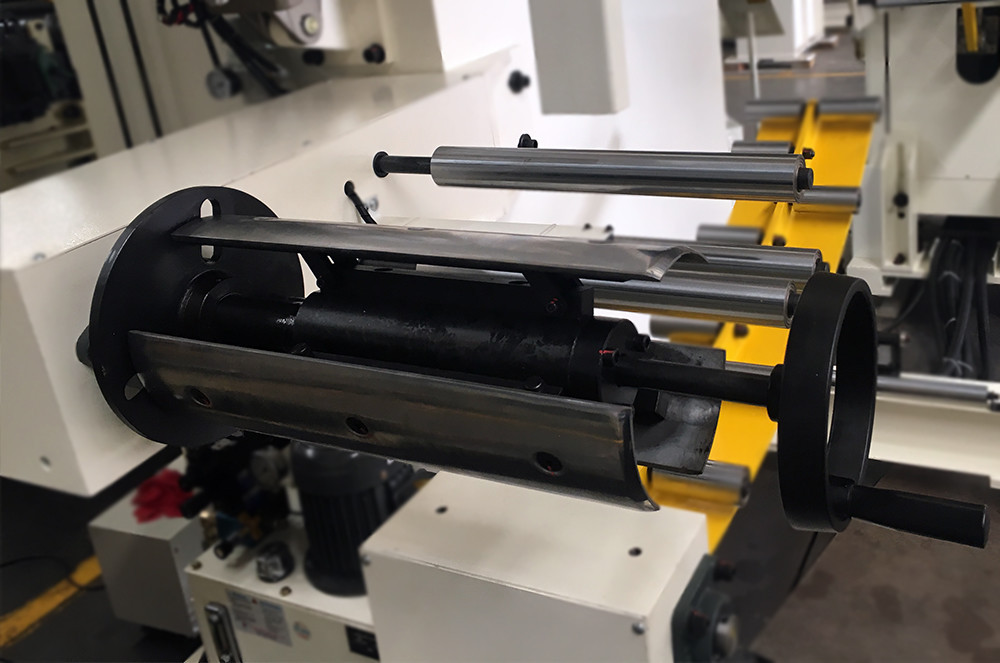 <<< This is the automatic rewinder to collect protective plastic film or paper from coils.
The mandrel of rewinder can expand manually.
* High Precision Straightening & Feeding
There are 11 pcs GCr15 straightening rolls, diameter 48 mm, hardness HRC60. The straightening head is with pneumatic cylinder pressure on rolls and electric straightening value adjustment.
Coil Inlet support >>>
Sheet Width Capacity: 50-400 mm,
Sheet Thickness Capacity: 0.3-3.2 mm.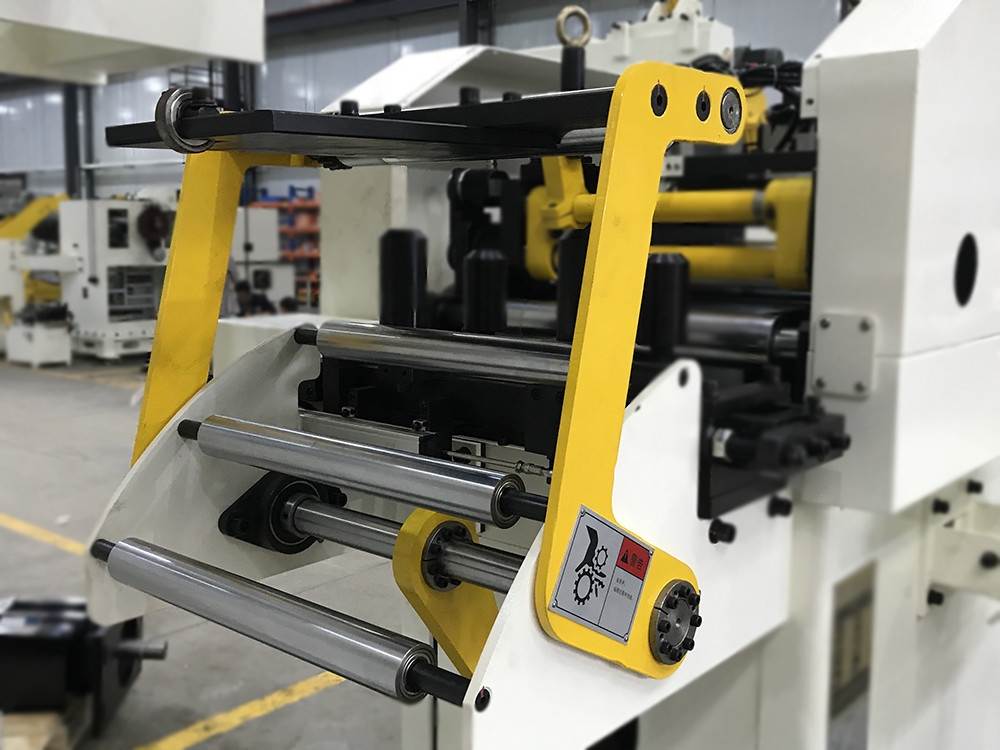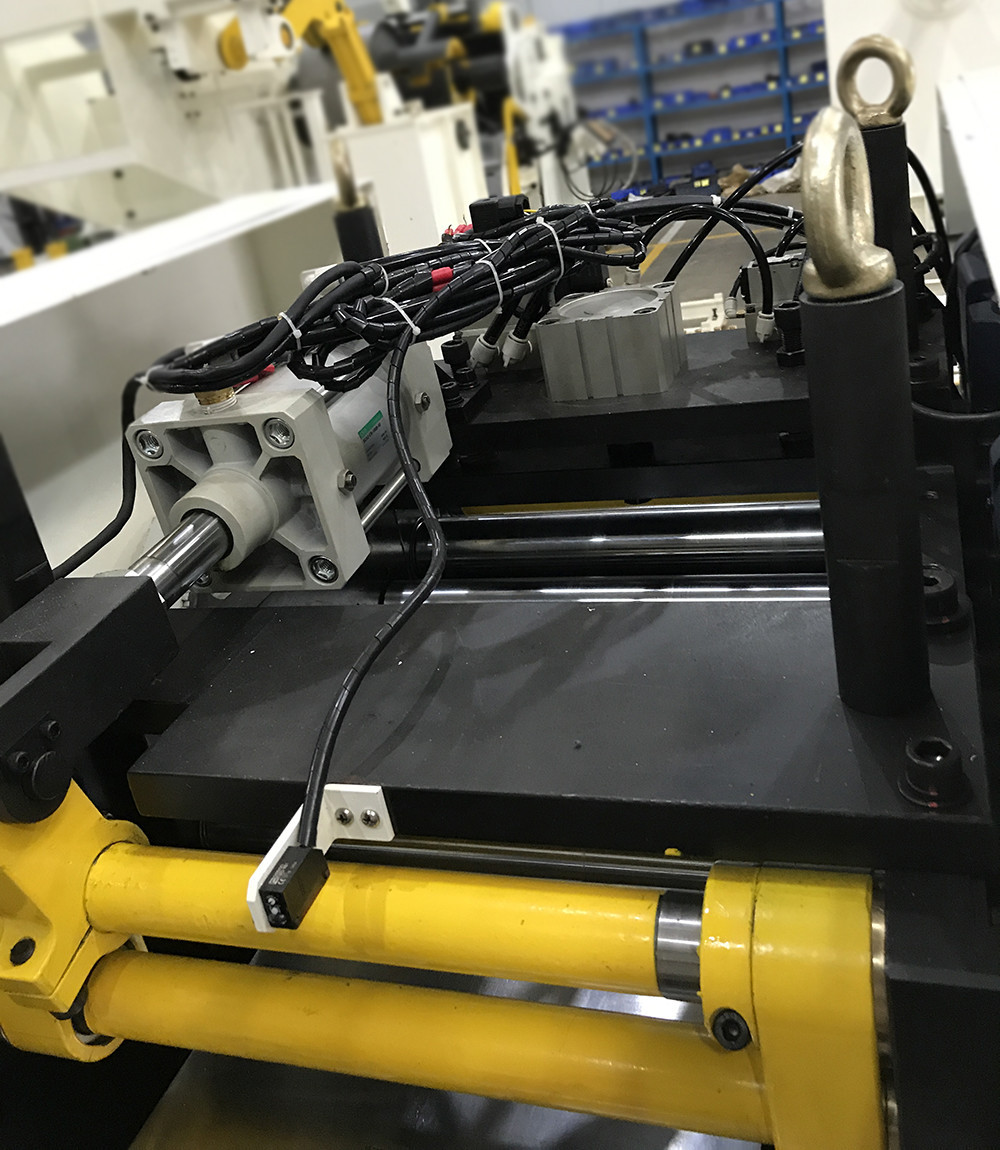 <<< Feeding rolls diameter: 66mm, feeding accuracy: +/-0.1 mm
Yaskawa servo drive, Yaskawa servo motor and Mitsubishi PLC
Automatic lubrication unit and press entry bracket
Lubrication unit is automatically controlled by touch screen, the wool felt roll can lubricate both sides of the metal strip without any oil spill.
Oil tank capacity: 20L >>>
Adjustable bracket length 700-1200mm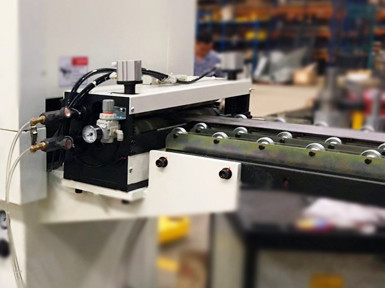 To know how we can customize coil feeding line based on your specific demands, pls contact with our sales person directly:
export@he-machine.com