Decoiler Machine and NC Servo Roll Feeder Machine for Indonesian Customer
Decoiler Machine and NC Servo Roll Feeder Machine for Indonesian Customer
Decoiler Machine MT-400F, MT-500F
Decoiling/uncoiling/unwinding machine for metal stamping line
Coil thickness 0.2-3.2mm, max. coil width 400mm, 500mm With pressing arm, hydraulic spindle expansion, photoelectric sensor.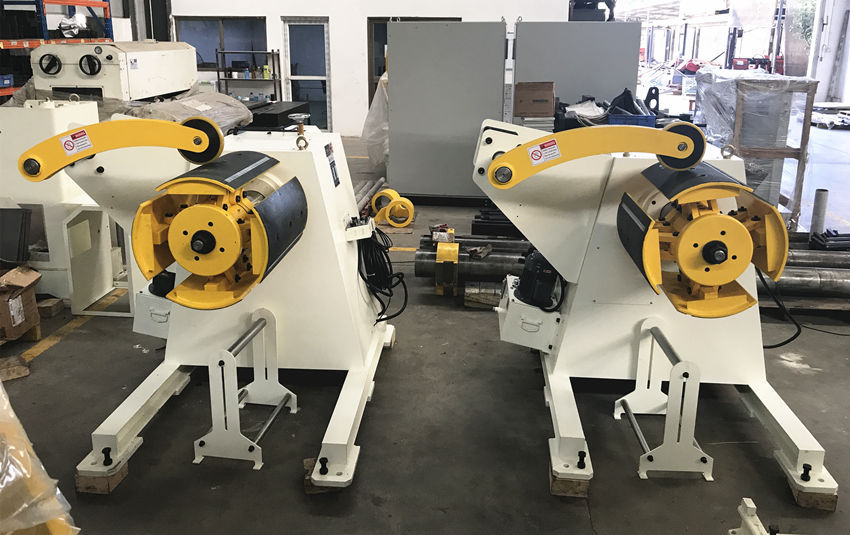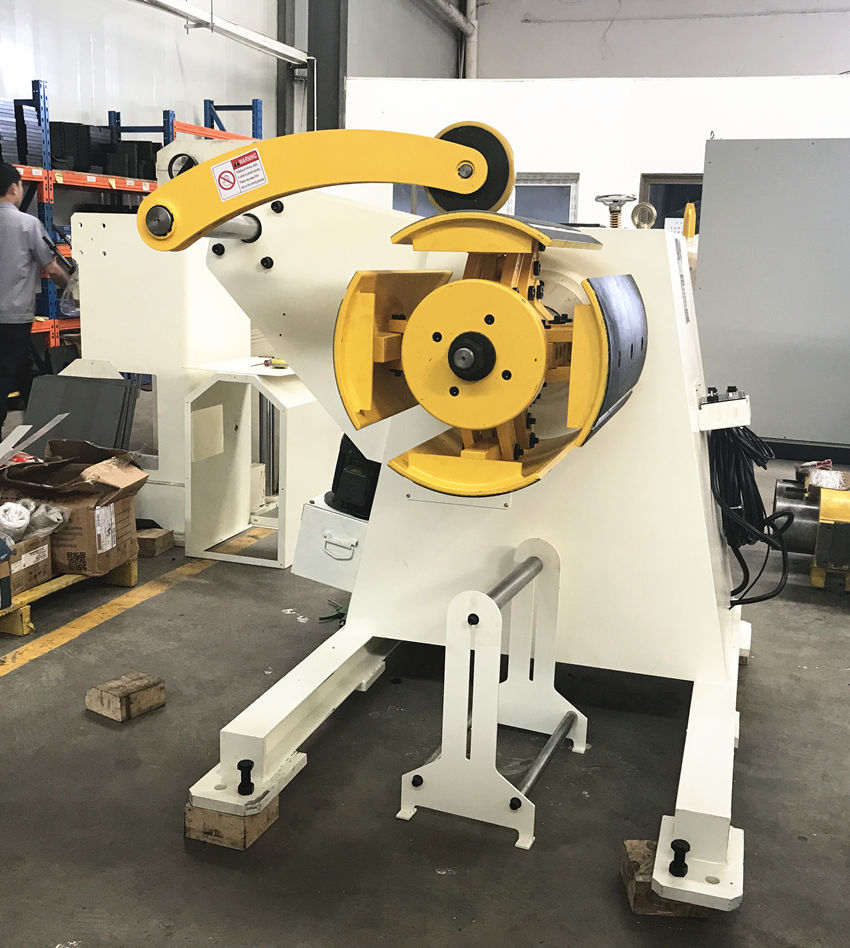 Automatic NC Servo Feeder Machine RNC-300, RNC-500
NC servo feeding machine for press feeding line
Coil thickness: 0.2-3.2mm, coil width: 300mm,500mm
With high precision feeding performance within 0.2mm, ffeding length is adjustable during one feeding process.
Japanese YASKAWA motor and driving system, Japanese Mitsubishi PLC, Taiwan Weinview man-machine interface.
This NC Servo Roll Feeder is customized with a standing base, and the feeding line height is adjustable(±50mm) by adjusting the screw there.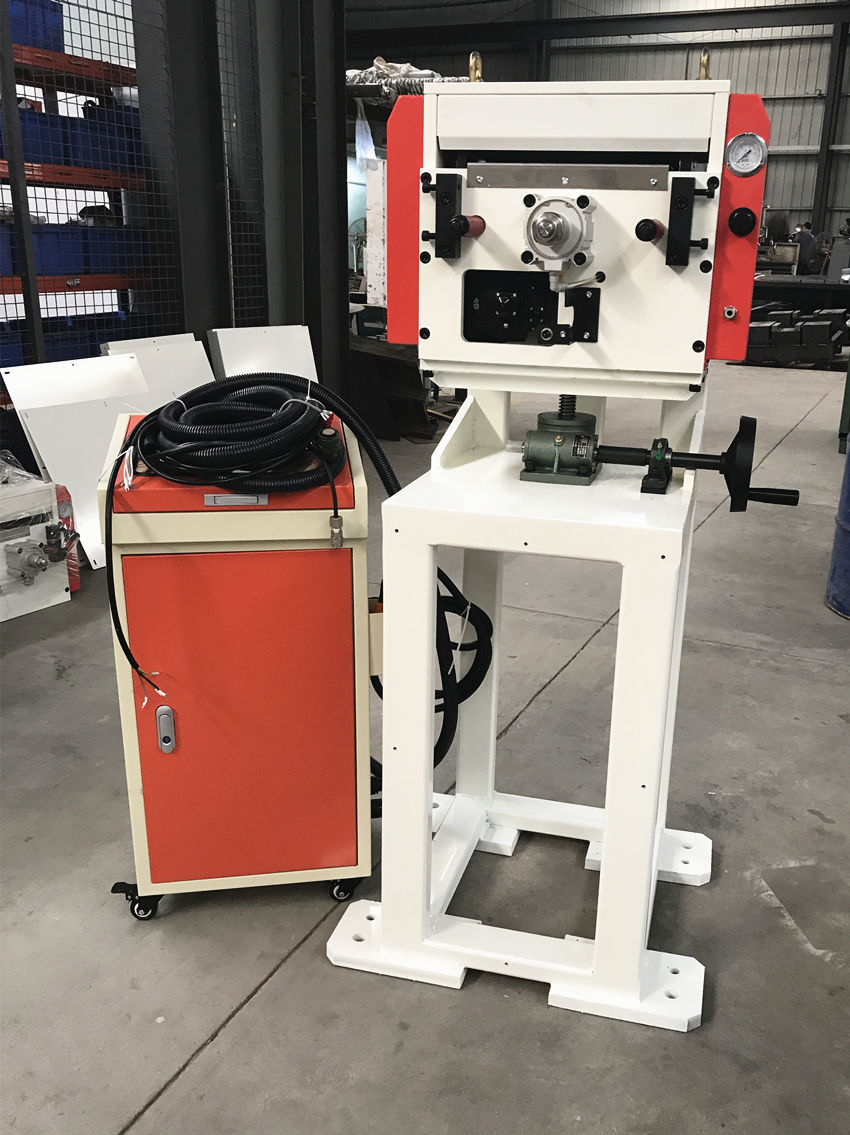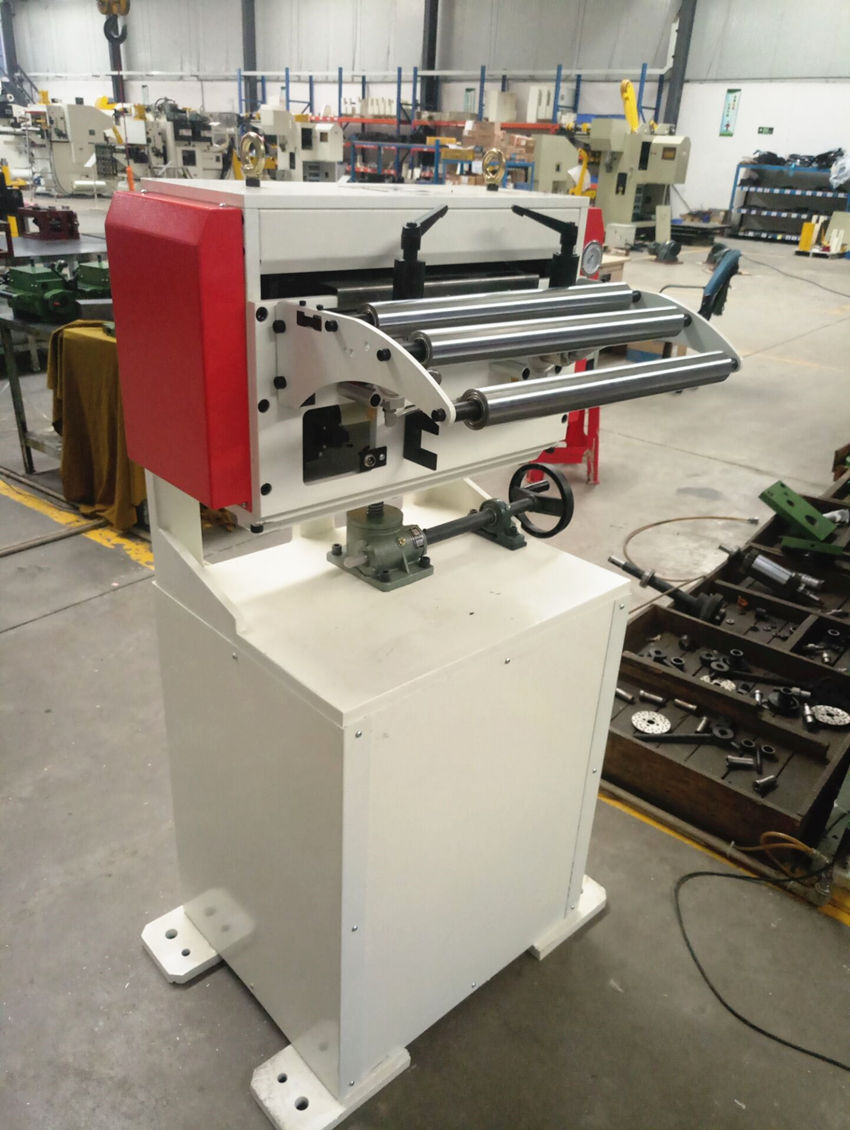 Machine testing videos:
https://youtu.be/ht-bvmqXAs0
https://youtu.be/3BlHFmTsK-o