High Speed Lamination Stamping Line
| | |
| --- | --- |
| Categories | Stamping Production Line |
| Album | View larger image |
| Brand | HongEr |
| Terms of Payment | L/C, Western Union, T/T |
| Update Time | 2019-02-23 |
Lamination Stamping Line Configuration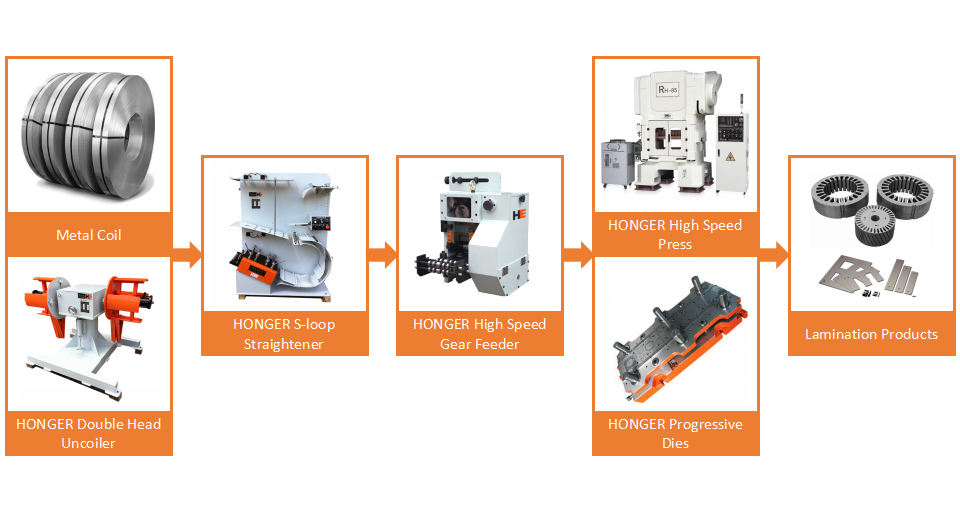 High-speed stamping technology is an advanced forming and processing technology developed in the past 20 years. Among them, the motor core/rotor stator stamping is a high-tech stamping technology that integrates equipment, dies, materials, and processes.
The modern stamping technology of the motor core/rotor stator parts is based on high-precision, high-efficiency, long-life, multi-position progressive die that integrates each process in a die to perform automatic punching on the high-speed punching bed.
The punching process is that after the strip material comes out of the coil material, it will be leveled by a leveling machine, automatically fed by an automatic feeding device, and then the strip material enters the progressive dies. And the motor core/ rotor stator punching can be continuously completed from punching, forming, finishing,trimming, automatic lamination, blanking with skewed laminations, blanking with rotary laminations or other blanking processes, to finished products of motor core/ rotor stator parts comes from the progressive dies. The entire punching process is done automatically on a high-speed press machine.
The raw material punched by the progressive die is in the form of a roll coil, so the stamping line is equipped with automatic feeding equipment such as double decoiler, s loop straightener machine and cam feeder or high speed nc servo feeder.
Due to the high degree of automation and high speed of the motor core stamping equipment, in order to fully ensure the safety of the progressive dies in the punching process, modern stamping equipment is equipped with an electrical control system in case of any accident. If a fault occurs in the process of making the motor core/ rotor stator, the error signal will be immediately transmitted to the electrical control system. then the electrical control system will send a signal to stop the stamping immediately.
For now, the most common equipment for punching motor core parts is high speed H frame press. It has high stamping accuracy, machine rigidity and reliable machine safety system. The stamping speed is generally in the range of 200 to 600 times/min, which is suitable for automatic laminating of motor cores, and other structure parts needs skewed, rotating and automatic stacking rivets.
1. Double Decoiler DBMT
Function: Uncoiling the metal strip from coil material, double head type will improve the efficiency of changing the coil
Operation: Non-Motorized
Mandrel Expansion: Manually
Coil Width: 20mm-100/200/300 mm
Coil Thickness: 0.1-1.6mm
Coil I.D.: 450-530 mm
Coil O.D. : 1200 mm
Loading Capacity: 0-500/1000/2000 kgs
Spindle Expansion: Manual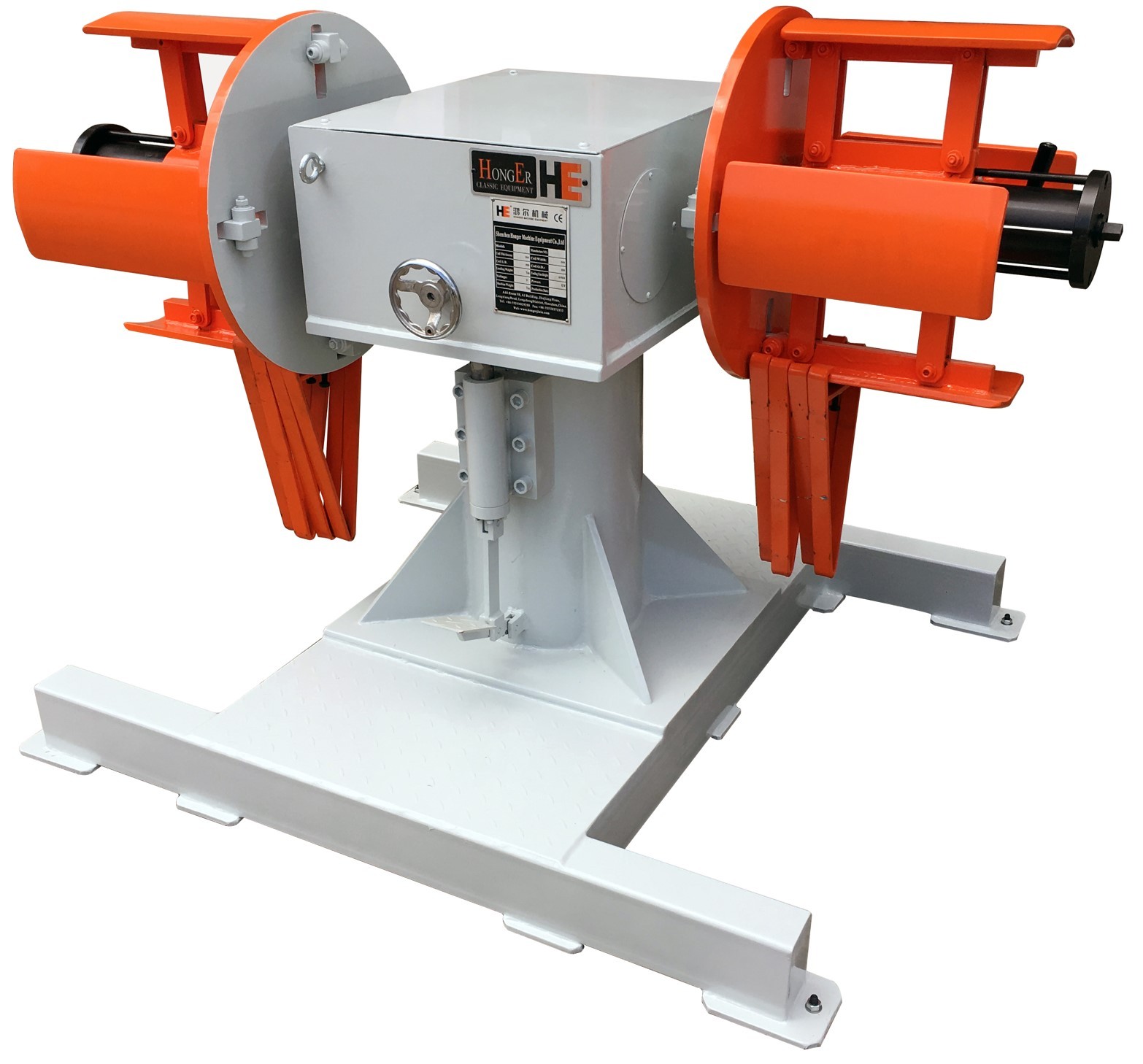 2. S-loop Straightener
Function: Leveling the metal strip, relieving stress, specifically designed for high speed motor lamination/ EI lamination production.
Coil Width: 20mm-100/200/300 mm
Coil Thickness: 0.1-1.2 mm
Feeding Speed: 0-60 m/min
Motor: 2HP
Straightener Roller: 5pcs on top + 6pcs on bottom
Pinch Roller: 2pcs
Roller Adjustment: 4 points fine micro adjustment
Loop Control: Photo-electric Sensing Device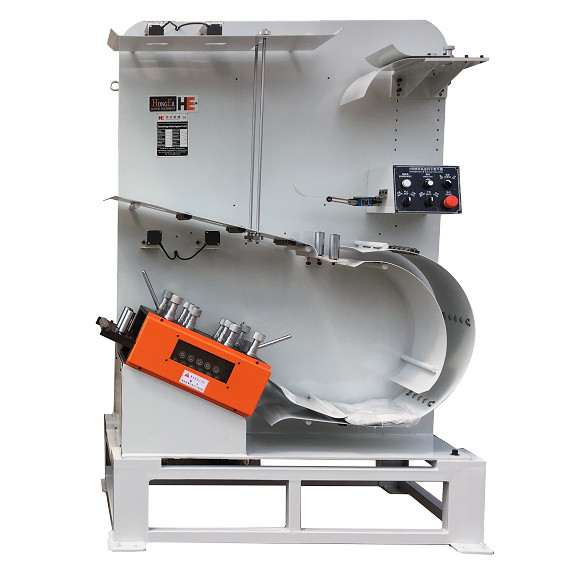 3. Gear Feeder/ CAM Feeder
Function: Fed the metal strip into high speed press and progressive die, high speed 500spm and high feeding accuracy +/-0.01mm.
Model: GCF-200/GCF-300
Coil Width: ~200/~300 mm
Coil Thickness: 0.1 - 1.6 mm
Feeding Length: 11.5 - 245 mm
Feeding Speed: Max. 500 SPM
Feeding Angle: 180
Release Angle: Adjustable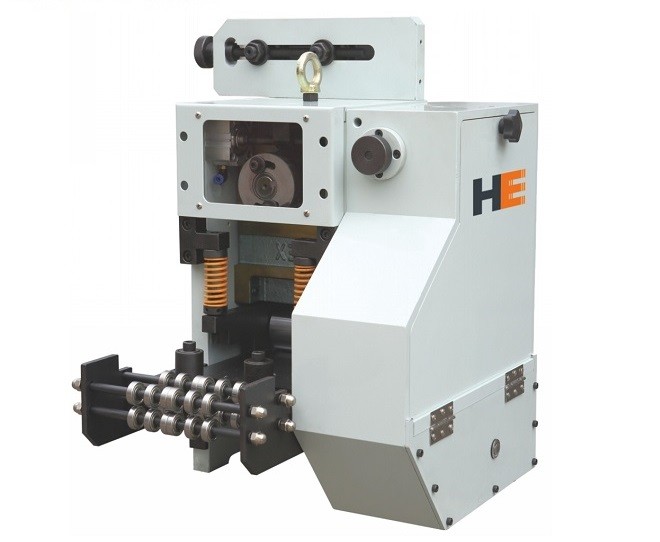 4. High Speed Press
Machine body made by high intensive cast iron, through natural environment eliminates stress, echance machine durability.
High accuracy performace in automatic feed, single stroke or progressive die applications.
Forced lubrication system ensures the operation reliabilty.
Electric control system achieve a high automation operation.
65ton, 85ton, 125ton for your optional
For more details about our high speed press, please click
here
to view more details.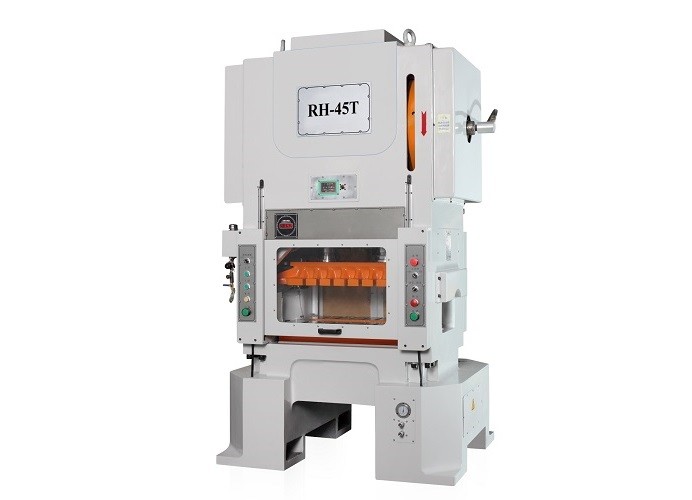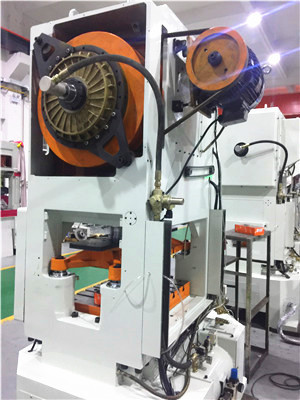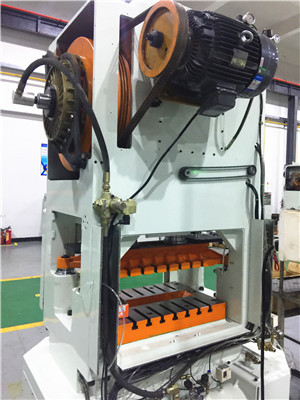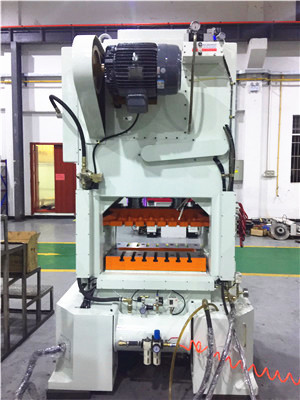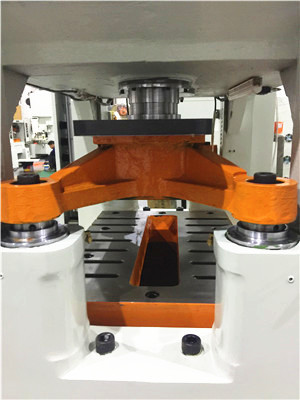 5. Progressive dies
Material: SKD11/DC53, Tungsten Steel
Processing Equipment: Low-speed wire cutting, CNC process
Processing accuracy: 0.005 mm
HongEr do not produce progressive dies directly, we discuss each customer's project with our mold partners to find a best solution for you.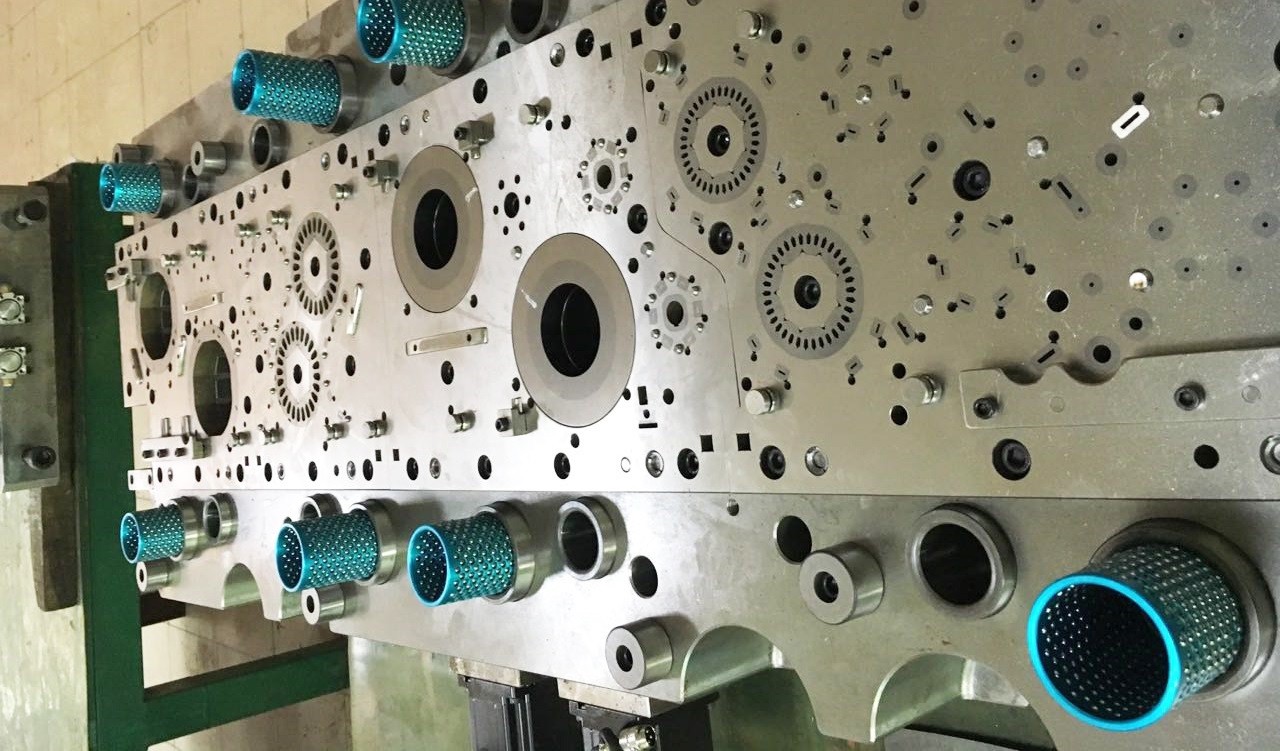 Lamination Stamping Line Products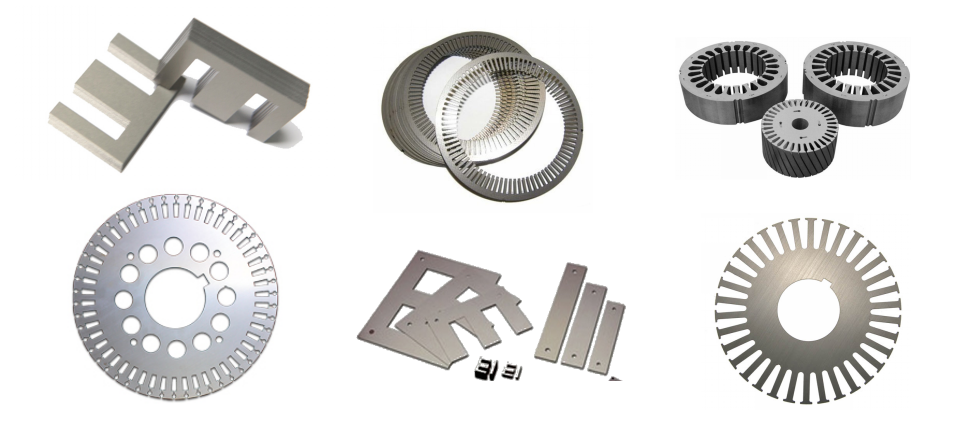 Our Customer's Application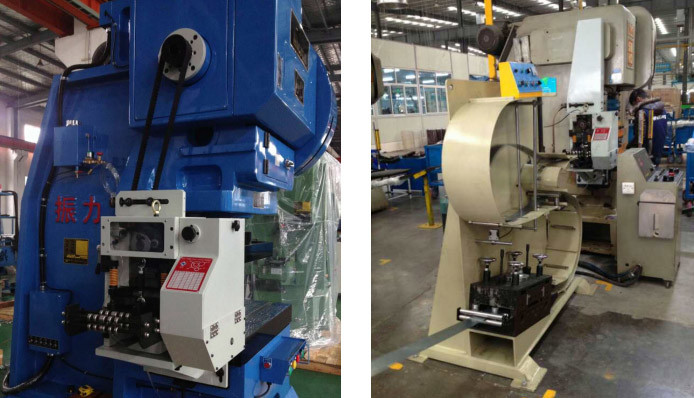 Please send your message to us
*
We will reply your inquiry to this Email as soon as we see it
Send the inquiry, Honger is ready to design the best machine solution for you!
Address:

1601-1602,A4 Building,Zhujiang Plaza,Longxiang Road,Longgang District , SHENZHEN , GUANGDONG