GL-400 2 in 1 Decoiler Straightener And RNC-400 Servo Feeder Delivered to Indonesia
GL-400 2 in 1 Decoiler Straightener And RNC-400 Servo Feeder Delivered to Indonesia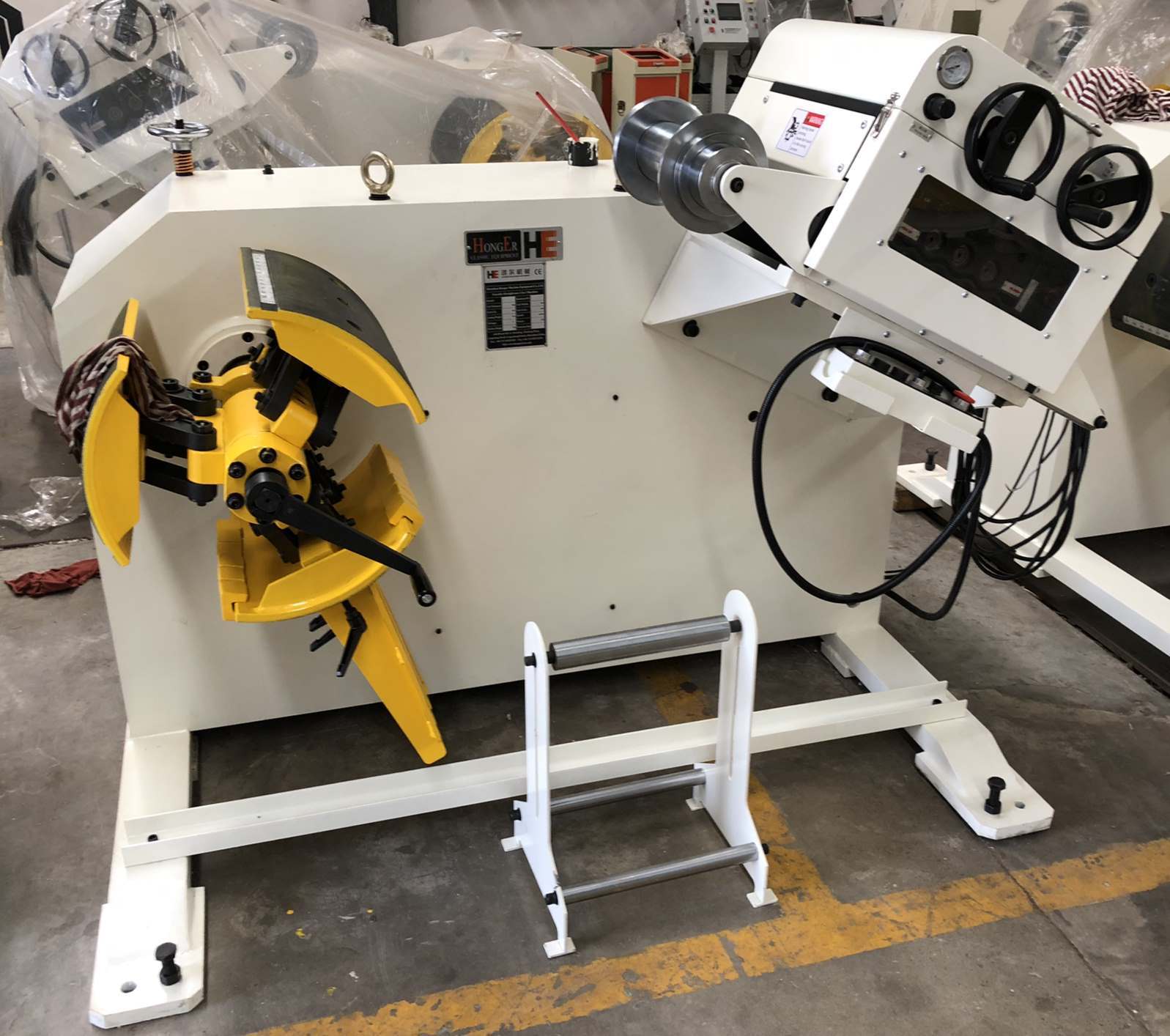 Compared with single decoiler and straightener machine, this combined uncoiler straightener can save work space.
For the decoiler section, it is customized with pressing arm and expansion with manual. But hydraulic expansion way is available according to your requirement.
For the straightener section, the straightener rollers is processed by bearing steel with chrome electroplating so as to increase the hardness. It makes sure the high performance of straightening accuracy. Straightener rollers adjusted by worm and gear, which is easier to operate and with high precision.
Servo feeder machine is widely used in metal stamping line nowadays. Especially in the manufacturer of progressive die stamping. Servo feeder could set up different feeding pitch.
It can increase the capacity with higher feeding speed.
It is controlled by the servo motor from Yaskawa Japan.
Send the inquiry, Honger is ready to design the best machine solution for you!
Address:

1601-1602,A4 Building,Zhujiang Plaza,Longxiang Road,Longgang District , SHENZHEN , GUANGDONG