GL-400 Unoiler Straightener 2 in 1 machine
GL-400 Unoiler Straightener 2 in 1 machine
Coil width:400mm
Coil thickness:0.3-3.2mm
Coil inside diameter:460-520mm
Coil outside diameter:1200mm
Loading capacity:1500kg
Expansion style:Manual Expansion
Straightener roller:Ø48mm*7pcs
Uncoiler Motor:without
Straightener Motor:2HP
Roller pressing way:Pneumatic rod
Roller adsjuting way:Eccentric turbine worm adjusting
Inverter:Delta,Taiwan
Feeding speed:15m/min
Pressing arm:Without

Features:
1. With combined functions of uncoiling and straightener
2. For 0.3-3.2mm thick metal sheet
3. With manual mandrel expansion
4. Straightener value adjustment through worm gear
5. Suggested feeder: NC Servo roll feeder
6. Space saving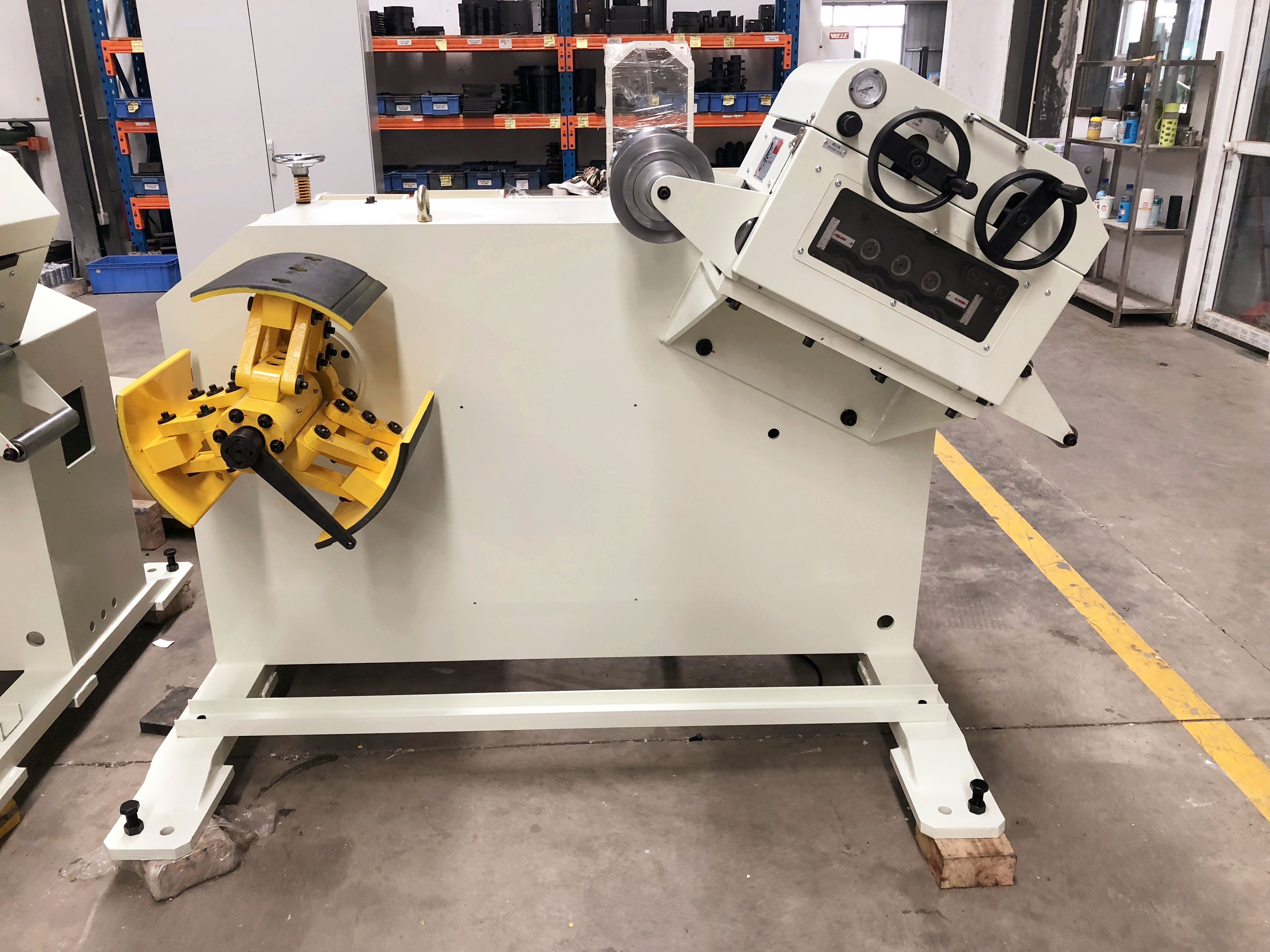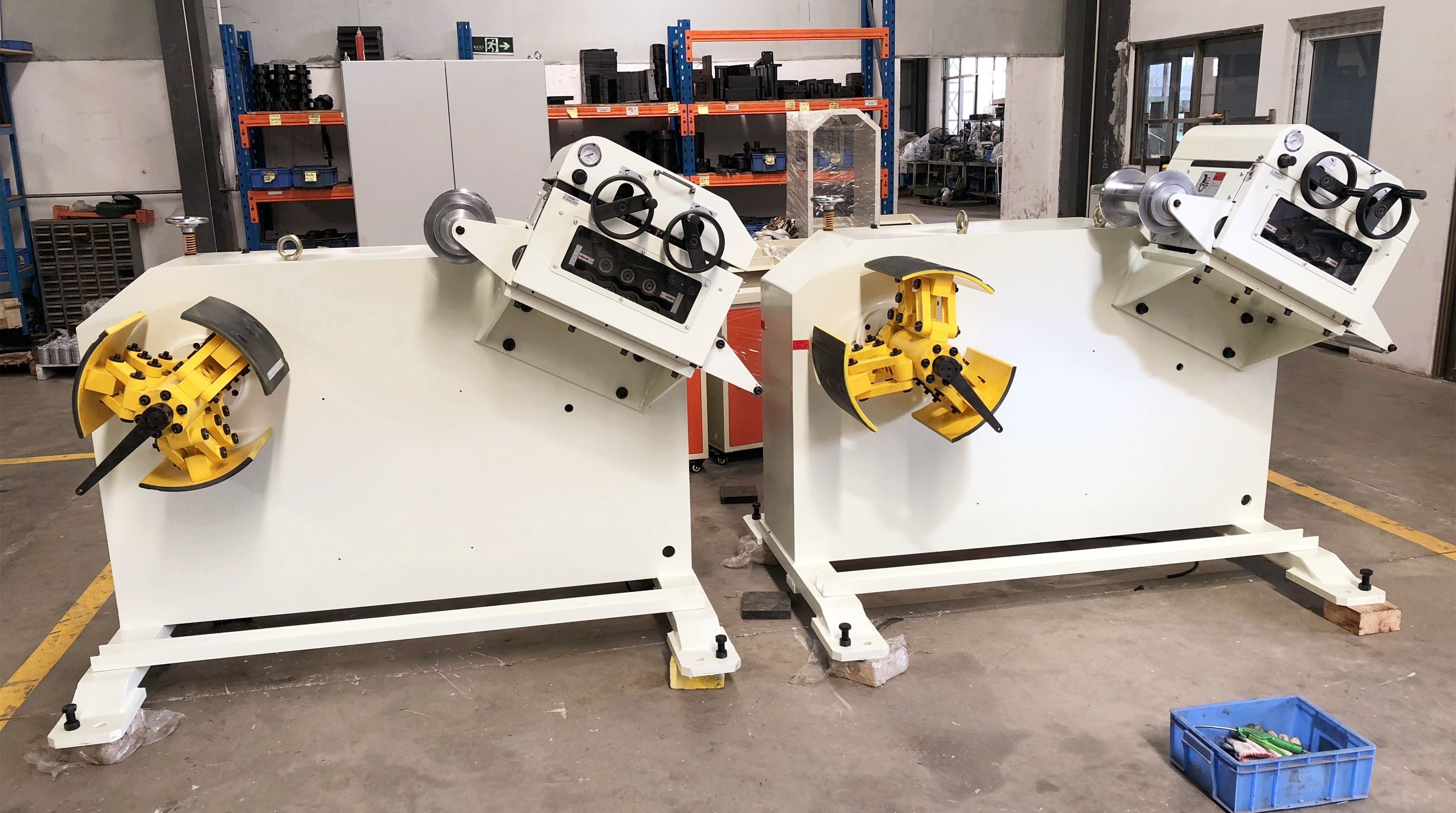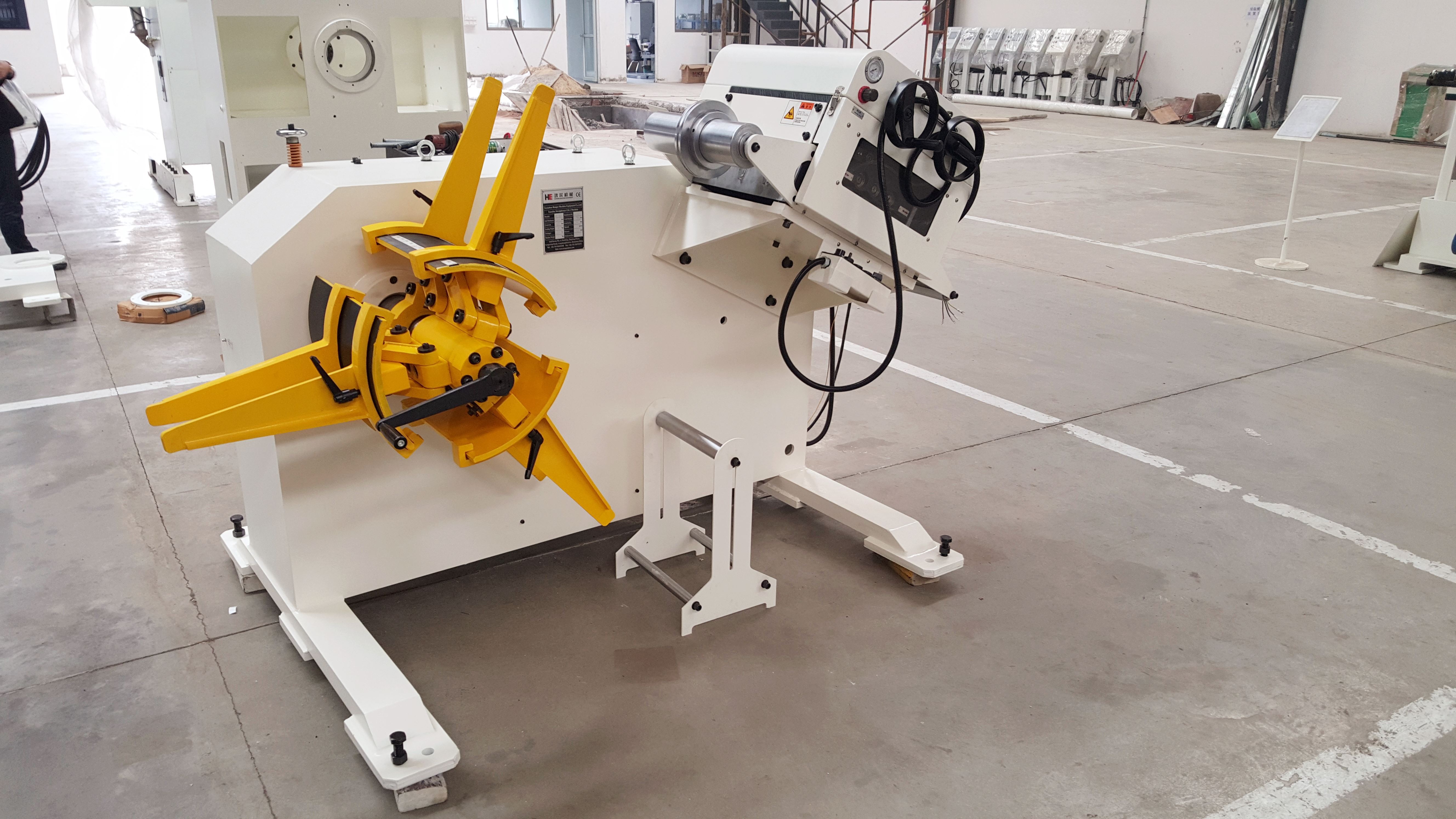 Send the inquiry, Honger is ready to design the best machine solution for you!
Address:

1601-1602,A4 Building,Zhujiang Plaza,Longxiang Road,Longgang District , SHENZHEN , GUANGDONG