Hong-Er High Precision Power Press Machine APA-60
Hong-Er High Precision Power Press Machine
Model: APA-60
Application: Metal stamping industry. For metal-based components and products. Such as the car license plate, car frame plate, kitchen plate/knife/fork, door handle, bottle cap, LED lampshade, and so on.
Penumatic type power press is a better choice to replace the traditional mechanical press machine. With more stable and efficient working performace, higher pressing accuracy, and longer using life, Hong-Er APA power press machine do the best to help your production.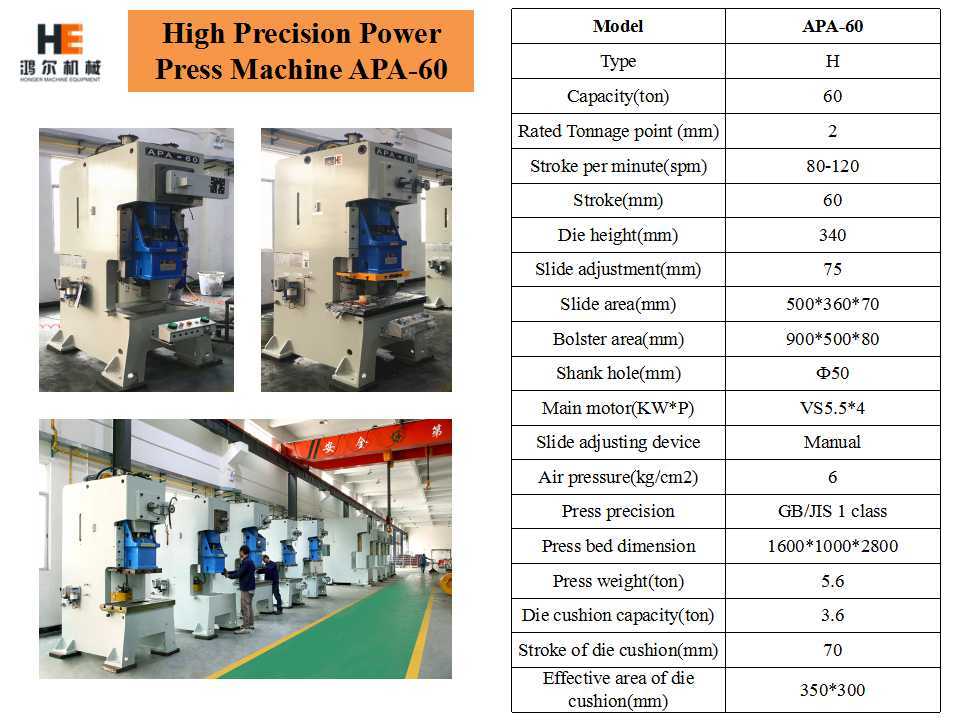 Send the inquiry, Honger is ready to design the best machine solution for you!
Address:

1601-1602,A4 Building,Zhujiang Plaza,Longxiang Road,Longgang District , SHENZHEN , GUANGDONG