HongEr Coil Handling Equipment for Metal Stamping Line
HongEr Coil Handling Equipment for Metal Stamping Line
Introduction:
Uncoilers can be motorized or pull-off, depending on the application.
Double head uncoilers or load cars can be used to improve coil change over time and increase efficiency.
Honger Uncoilers are engineered and manufactured by the highest standards to fit your specific press room needs.
Standard Features:
1. Application:Uncoiling/Unwinding coil
2. With standard speed 16m/min
3. Coil I.D Φ450-530mm, Coil O.D Φ1200mm
4. Operation direction (L-R or R-L)

5. Main shaft can move forward and backward
6. Suitable for most kind of coil material, such as CR Steel, HR Steel, Galvanized steel, Stainless steel, Pre-painted, Aluminum, Cooper etc.
1. Pressing arm, to add pressure on coil
2. You can choose the motorized operation or non-motorized
3. Coil Car, to loading the coil
4. Hydraulic expansion of mandrel assemblies
5. Hydraulic powered turret rotation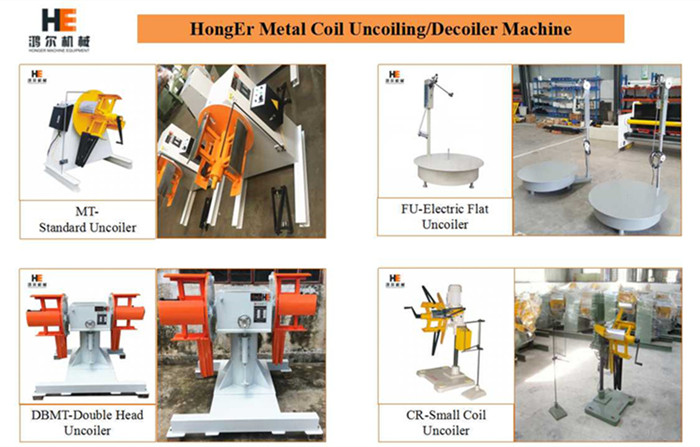 Send the inquiry, Honger is ready to design the best machine solution for you!
Address:

1601-1602,A4 Building,Zhujiang Plaza,Longxiang Road,Longgang District , SHENZHEN , GUANGDONG