HongEr coil handling at Manufacturing Indonesia 2018, 5th-8th December 2018, Jakarta, Indonesia
Manufacturing Indonesia 2018, 5th-8th December 2018, Jakarta, Indonesia

Date: 5th-8th December 2018
Address: Jakarta International Expo, Jakarta, Indonesia
About Manufacturing Indonesia 2018
This is the 29th International Manufacturing, Machinery, Equipment, Materials and Services Exhibition. At the previous Manufacturing Indonesia in 2017, there were 1,609 exhibitors from 30 countries, and visitor numbers exceeded 32,675. This year promises to be equally as successful.
For small and medium-sized companies that wish to gain competitive advantage, the way forward is to embrace the latest equipment technologies, this is the perfect place to discover how to do so. We will be in attendance showcasing our latest
coil handling equipment
, an ideal solution for coil feeding in metal stamping manufacturing.
HongEr coil handling at Manufacturing Indonesia
HongEr will be exhibiting at Manufacturing Indonesia and meeting with many existing customers as well as making new contacts.
Our coil handling equipment is already used widely in the sheet metal stamping industry, especially
decoiler straightener feeder
3 in 1 for high strength
automotive stamping
,
combined decoiler straightener
with
servo roll feeder
for high precision electronic stamping.
Manufacturing Indonesia 2018 is an exciting event with much to take in, but we hope you can make time to visit HongEr coil handling equipment at Stand 5710 Hall B3 where we will be showcasing our latest press coil feeding solutions.
Precision coil handling: uncoiling, straightening, feeding
At Manufacturing Indonesia this year we will be displaying our latest and most popular coil handling solution GL+RNC in Indonesia.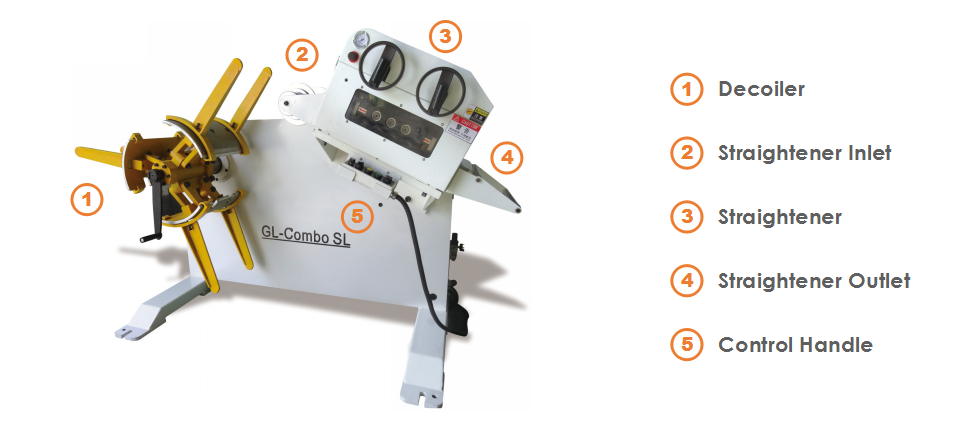 Perfect for sheet metal coil handling application, the combined decoiler straightener guarantee a synchronization between uncoiling and straightening and save work space.
With pneumatic pressure on straightener roller and worm gear adjusting, it can achieve a precision straightening performance for many different kinds of sheet metal coil.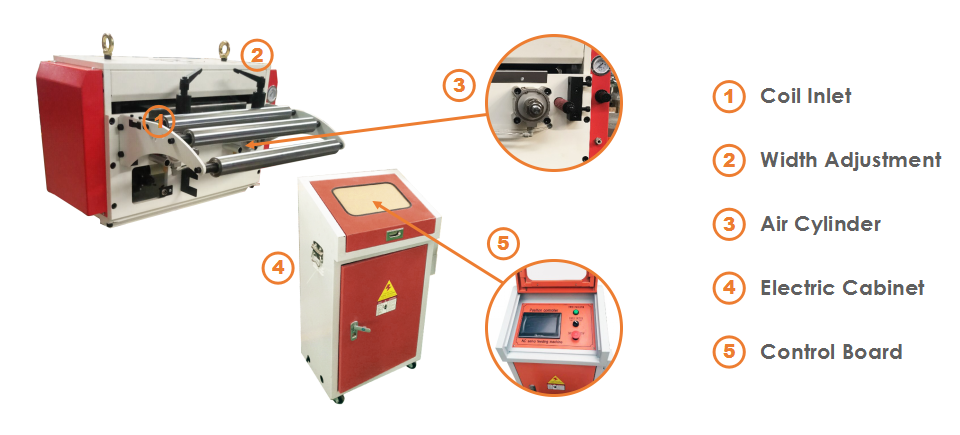 RNC is one type of HongEr SERVO FEEDER with pneumatic release. It can feeds sheet metal coil material thickness up to 6.0mm, with max. feeding speed 20m/min.
Thanks to Yaskawa servo system and Mitsubishi PLC, it can ensure +/-0.01mm feeding precision.
A mounting plate can help the servo feeder install to press machine easily.Or you can choose a separate bracket for better stability.
See our combined decoiler straightener machine and high precision servo roll feeder on stand #5710 at Manufacturing Indonesia.
Meet us on Stand #5710 Hall B3
Our team at Manufacturing Indonesia will be on stand #5710 to answer any questions you may have on sheet metal coil handling and how they can improve the profitability of your sheet metal stamping business!
If you would like to speak to us sooner, you can always contact us by:
Email: export@he-machine.com