HongEr Attending The 29th International Manufacturing Indonesia 2018 Series Exhibition
Attending The 29th International Manufacturing Indonesia 2018 Series Exhibition
HongEr Machine Equipment will attend the 29th International Manufacturing Indonesia 2018 Series Exhibition, held in Jakarta, Indonesia, during Decemeber 5th-8th.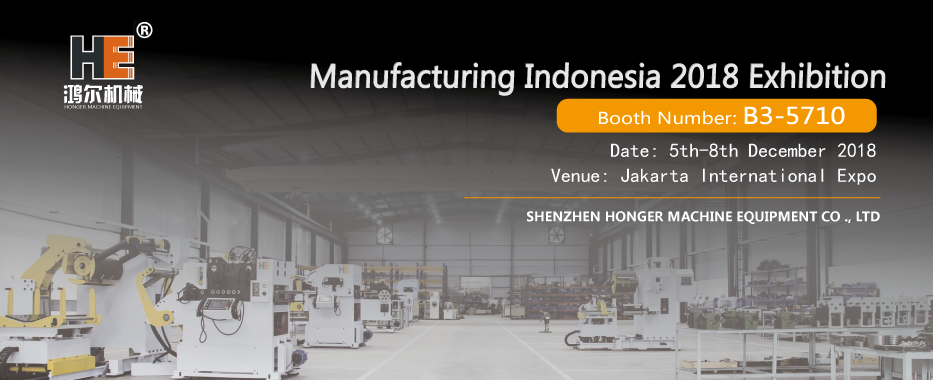 Exhibition Details
The 29th International Manufacturing Indonesia 2018 Series Exhibition will be held during December 5th-8th. Many suppliers from all over the world will attend this exhibition.
HongEr Machine booth number is B3-5710 at this exhibition.
If you are interested, but can't find time to come to the show, we will try to arrange our time to visit your factory.
For more information, please freely contact us at export@he-machine.com
Welcome to visit our booth to have a more direct understanding about our quality standard and professional skills.
We can also arrange a visit to your factory to offer professional solution suggestions for your future development.
About HongEr Machine Equipment
HongEr Machine provides various types of machines. These machines and equipment are widely applied in metal stamping industries all over the world.
Our decoiler, straightener, feeder and press machines are highly recognized among our customers and their local markets.