How to Install The GLK4-800F 3 in 1 Uncolier Straightener Feeder Machine Compacted with 1000 Tons Press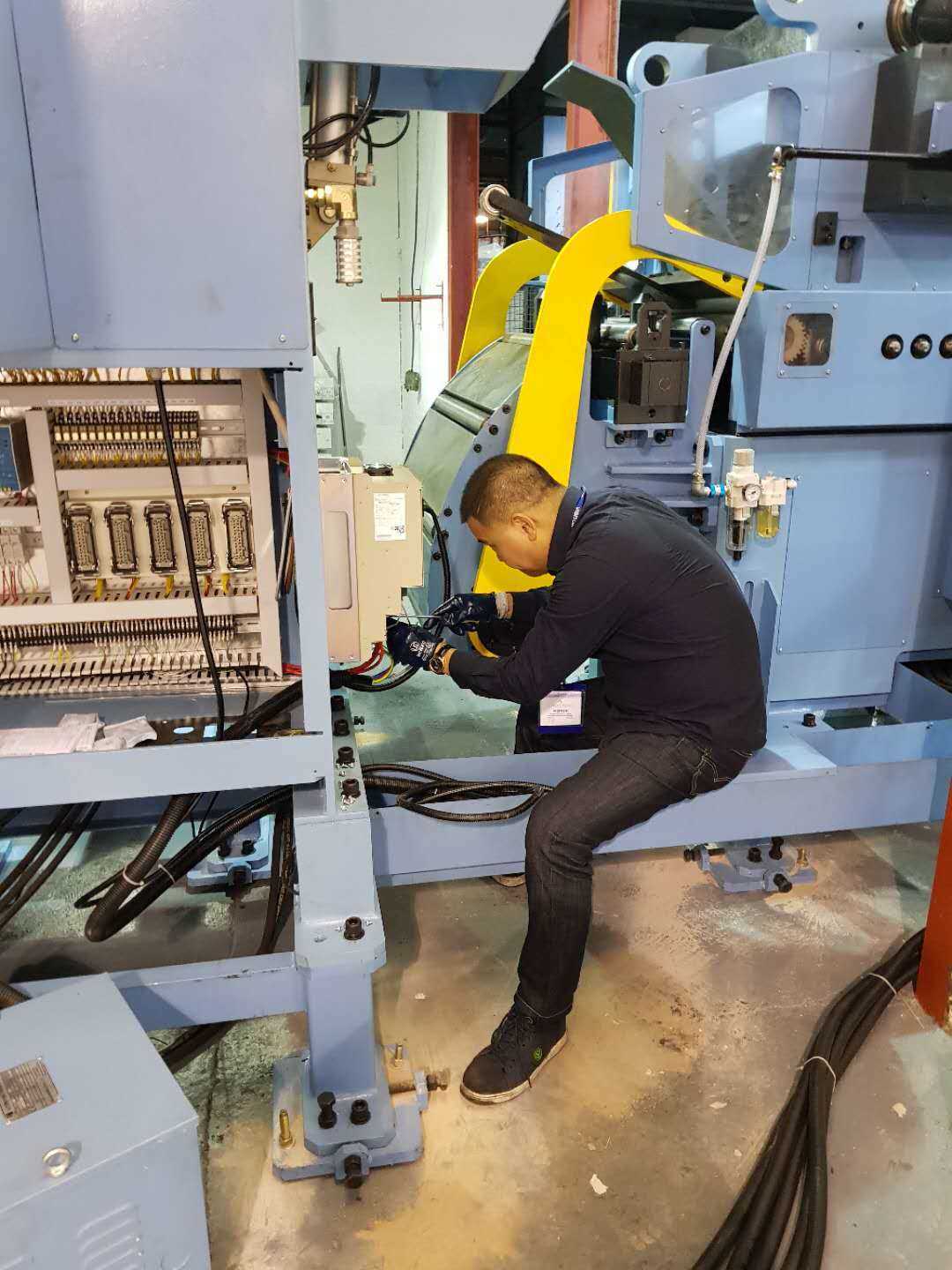 3 in 1 Uncolier Straightener Feeder Machine Installation in UK
This is our third time to install the machine for old client in UK. Our 3 in 1 decoiler straightener feeder machine can compact with large tonnage press and widely used in automotive industry for auto parts stamping.
This GLK4-800F is customized and suitable for 800mm width steel sheet coil. It will work with a 1000 tons press machine for metal stamping.
We will see the testing video once installation finished.