3 in 1 Decoiler Straightener Feeder Machine GLK3-400 Ready For English Customer
3 in 1 Decoiler Straightener Feeder Machine GLK3-400 Ready for English Customer
3 in 1 Decoiler Straightener Feeder Machine
GLK3-400
compact feeder machine which can deal with material thickness 0.3-4.5 mm, is one of Honger Machine main promoting machine. By cooperating with punching machines will be perfect solution for metal stamping, automotive stamping and other electronic parts stamping. With high performance for decoiling and straightening and feeding, will be a good assistance for stamping business.
The picture below is one of GLK3-400 ready to ship to English Customer.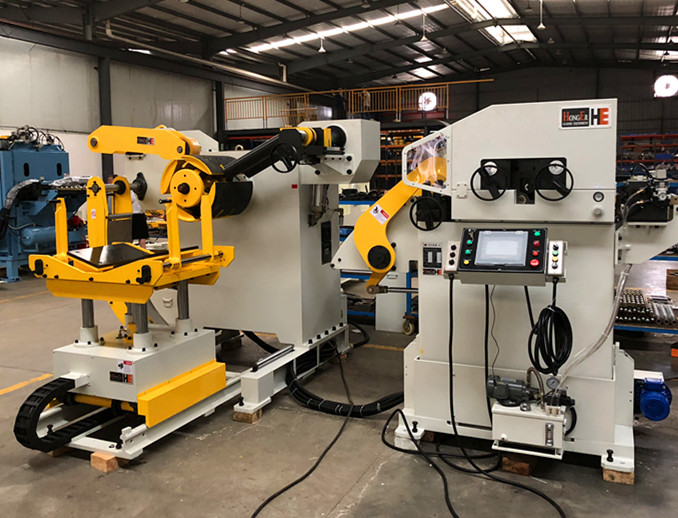 Machine Parts Description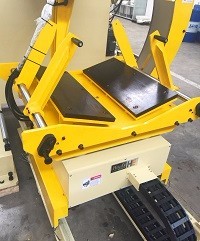 Coil Cart
When metal coil material weight over 3 tons, it will be inconvenient to load the coil to the mandrel. Therefore, coil cart can help to make this process easier and safer and save more time for you.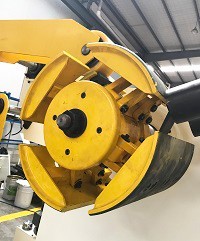 Hydraulic Mandrel
Equiped with hydraulic mandrel, with Delta inverter controlling, can make the decoiling process smooth and safe. By blackening treatment, the surface of the decoiler mandrel will endure more strength and enjoy long lifespan.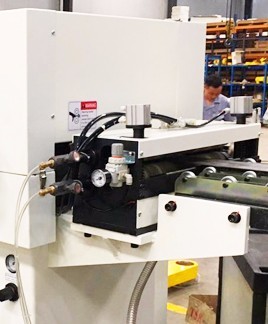 Oiling Machine
For protection of the mould, we provide oiling machine as optional parts. With the placing right after feeder machine, makes it more easy to oil the surface of the metal sheet.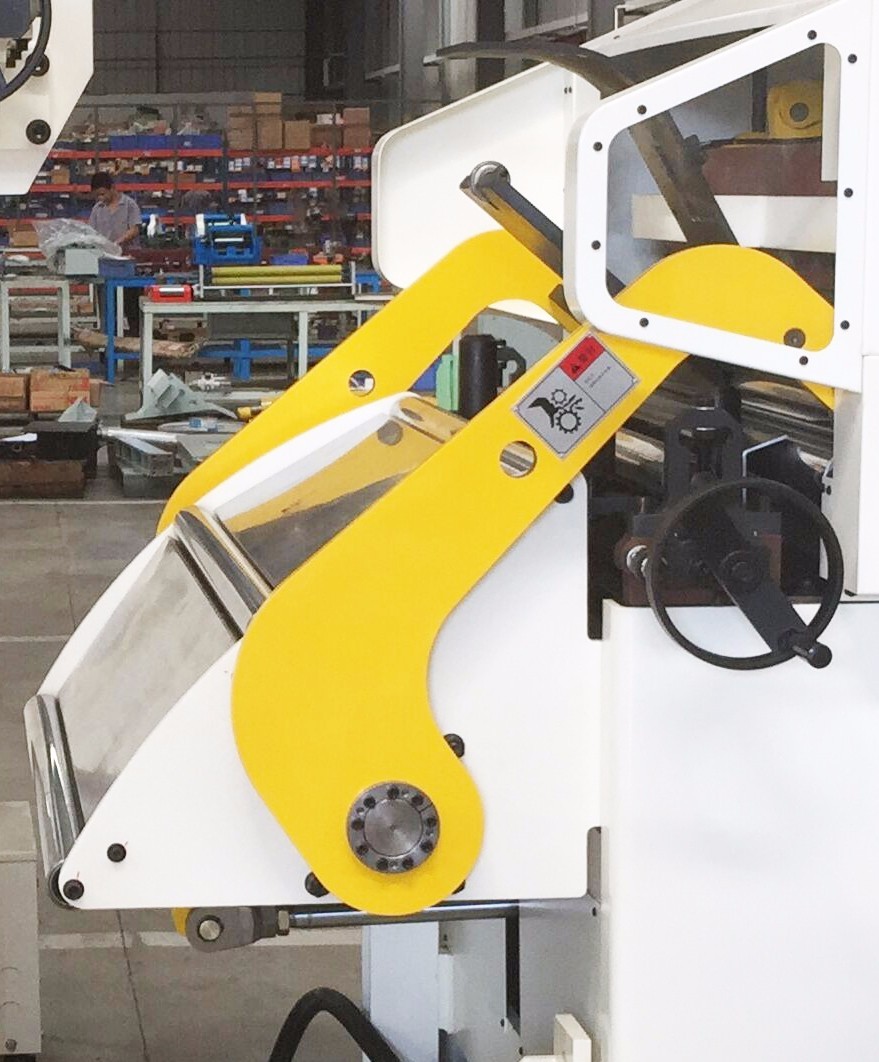 Auxiliary Inlet Device
With swing arm to lead the material into the straightener. This makes the whole operation automatically and safely.
Totally hands-free.