HongEr decoiler straightener feeder delivery to Volkswagen's tier 1 supplier workshop
HongEr GLK-H decoiler straightener feeder coil handling line in automobile body panels production, for tier 1 supplier of Volkswagen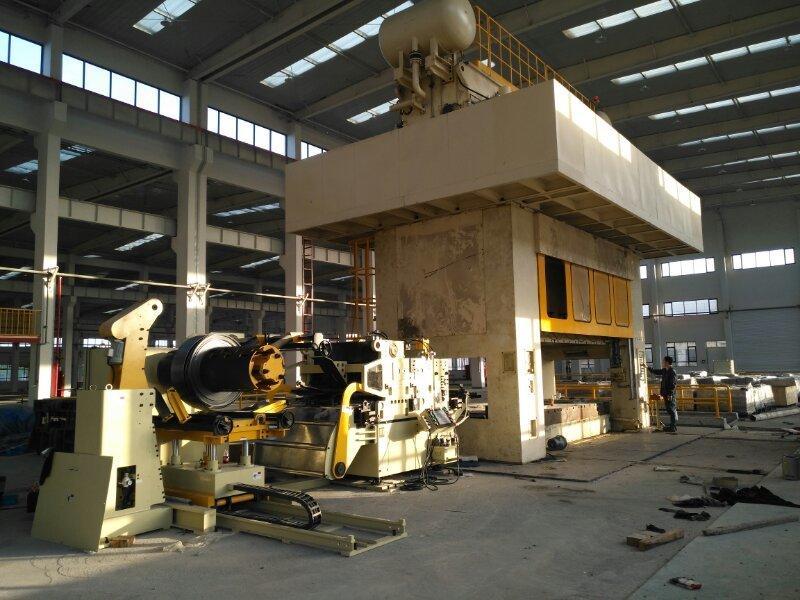 This
GLK-H
coil feeding line will be used for auto parts production, for tier 1 supplier of Volkswagen.
GLK-H
is HongEr specially designed coil feeding line for high strength material in automobile production.
The high quality GCr15 straightener rolls with hardness HRC60, guarantees a stable straightening performance.
With support rolls on the top and at the bottom of the straightener rolls, this coil feeding line can achieve precision straightening for both material 800*1.0mm and 150*6.0mm.
Each coil feeding line will be customized according to our customer's material specification.