High Speed Double Head Recoiler Machine DBMT-300 For Metal Stamping For Stator&Rotor Lamination
High Speed Double Head Recoiler Machine DBMT-300 For Metal Stamping For Stator&Rotor Lamination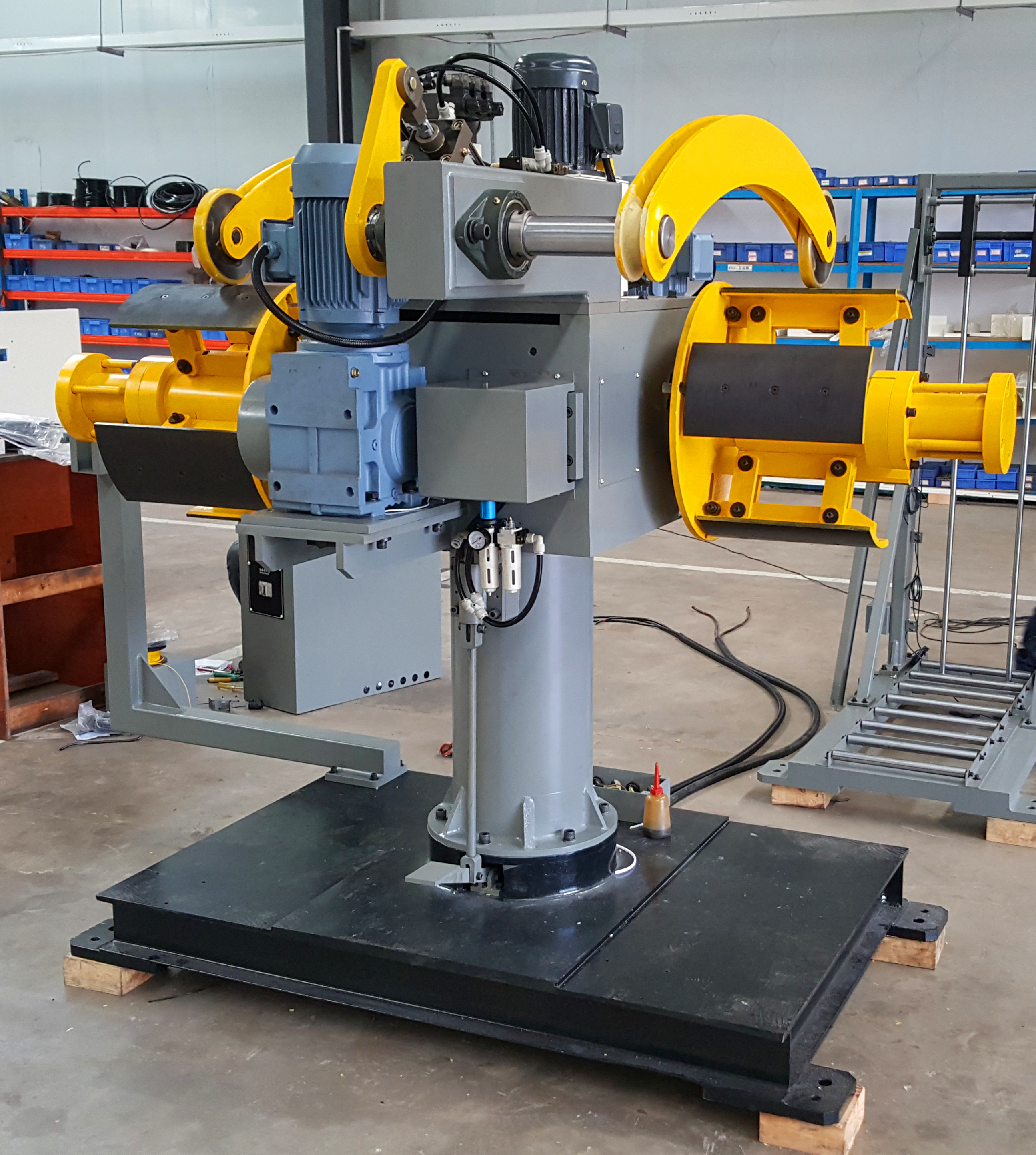 DBMT-300:
Max coil width: 300mm
Coil thickness: 0.1-1.6mm
Coil inner diameter: 450-530mm
Coil outter diameter: 1200mm
Max coil weight: 1000kg+1000kg
Expansion way: Manual Expansion
Pressing arm: Without
Power: without
Inverter: without
Feeding speed
Features:
1. Save the material changing time,improve production efficency.
2. Install the motor and the electric control to change into motive stand.
3. With the manual and oil pressure expansion styles.
4. lnstall the left and right shifter is available if material is too narrow.
5. Suitable for fast punching speed like stator,rotor and ET sheet.